Website Content for law firms
We can't stress enough the important of having great website content! do you freeze when you're faced with a blank page and need to fill it with content?
When you do add your website content, you need to make sure it meets readability standards. Also, if you want your services to be found, you must ensure you on-page optimation for search has been propertly executed. Those are the two most basic things search engines look for.
Without these two elements, your website is never going to feature on Google, Bing or Yahoo. That means even the best looking, most attractive websites will never see the light of day in Search.
Let's look at the makeup of great website content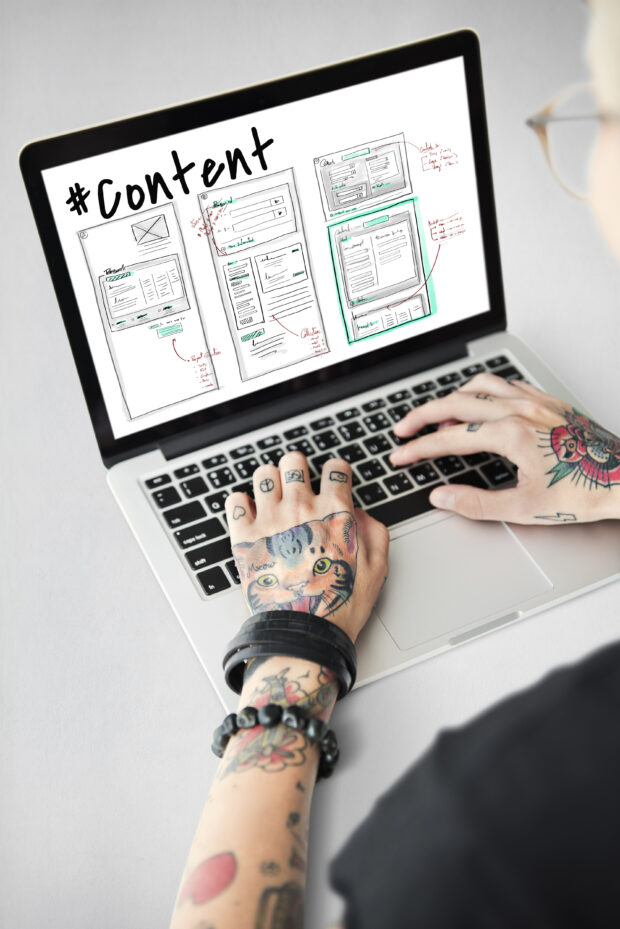 Why is website content important?
Well written content retains readers attention. It'll also clearly informs them about the services you provide and how they can contact you.  However, it's more than that. You need to ensure that people who are searching for the services you provide reach your website. This means the correct keywords need to be included in the text.
Why are keywords important?
When someone searches for something  on Google, Bing or Yahoo, the word or phrase they use to  search is called a keyword or keyphrase. We need to conduct keyword research and include relevant keywords in your text. We also need to make sure that any images also contain relative keywords. Keywords are simply the words people use to search for something on the Internet
What is on-page SEO?
On-page SEO means we'll work to make your page "friendly" to search engines. That means we'll do all the things needing to be done to ensure your website can be easily found for those searching for your services.
What about our Blog or News section?
It's important to make sure your website "keeps moving". Your website will be visited less frequently by the bots that index it for search if you don't keep adding content to it.  It's important that you regularly add articles blog or news.
How does my content interact with other marketing outlets?
You can link your website content to your social media pages. Use social media to link people to your website to read the new content you've added. Do this on a regular basis and build up a following.
Get your website content right and you're half way there
Let's be frank. If you get the basics right, then you have something to build on. Structure your website properly then populate it with fantastic content. Yes, you do  need to observe readabilty and SEO rules. Yes, you need to use sub-headings and watch your word count. Importantly, you must decide what keywords you're going to use to attract people to your website. You might also want to check out our website news page of you want to keep your website "moving"!
Do you need some help with your website content?
We'll work with you to create your website content. We'll ensure that it meets all the right design and content needs to comply with the very best principles of readability and SEO. If you'd like to have a chat about this, get in touch.