We're delighted to welcome Rachel Tombs of Orion Legal Marketing to the Client Communications website. As a former lawyer, Rachel is well aware of the challenges facing law firms. In this article, Rachel gives us 7.5 (yes, you read that right – seven and a half!) tips to ensure your website creates business.
Let's reflect for a moment and think about why people are visiting legal websites. They are seeking legal advice and assistance and are unsure of where to turn. Your website visitors are looking for information like:
What areas of law you have expertise in
Location and hours of business
Contact details (telephone and/or email)
How much experience you have backed up by client testimonials
With the above in mind, here are my essential points that every legal website should have for it to effectively help you maintain and grow your business by attracting prospects and turning them into paying clients.
1. Get the basics right.
Contact details top right and prominent. Logo top left. Key words throughout your text. Visible Contact Form on Home Page. Directions and maps should also be included to help visitors decide if the law firm is close enough for a consultation. Links. Basic SEO. It doesn't take much to transform a poor website into an optimised one. These are basic website rules that not only make a site instantly look credible but can help search engines like Google to find your website amongst the 649 million other ones.
2. Explain what you do upfront.
If someone finds your website, they shouldn't have to do investigative work to figure out what it is that you do. Tell people this is the website that they have been searching for by clearly stating who you are, what you do and the benefits you provide on your home page. You have about 3 seconds before a visitor will click onto another website and if you haven't clearly explained succinctly that you are the law firm that can solve their problem you have let another client walk out of your online business door.
3. Maintain a secure website by installing an SSL Certificate.
Implementing an SSL certificate on your law firm website changes your URL from http:// to https://. This adds the little lock icon next to your URL in the prospective client's browser too. Having a secure site is a positive ranking factor for Goggle and consumers know to look for the lock icon, therefore it provides a secure feeling to prospective clients to reassure them that all form data entered by them on your website is encrypted and private.
4. Make things easy to find.
Marketing people talk about 'the user journey'. Basically, all the key information on your website should be no more than two clicks away. You need to order things logically, make sure your navigation makes sense and ensure the important pages with key information are easy to find. For example, if you operate a specialist employment law firm then how about having initial links in the navigation reading "employer" and "employee". People visiting this site would ultimately fit into one of these two areas, so the links capture their attention and get people immersed into the site.
5. Mobile Friendly.
Over 50 per cent of web traffic originates from mobile devices such as phones and tablets and this figure is growing. Google ranks its search results based on the mobile version of websites, even for listings that are shown to desktop users. So basically, it is almost suicidal not to have your website mobile friendly, meaning that your site will automatically adapt and rearrange when viewed on mobile devices.
6. Easy on the eye.
Uncluttered, clear content, use of colours, readable size font, images and space that engages with your visitor. You need to design your website from a visitor's eye so that it resonates and has a positive influence on them. Invest in professional photos of the team and the office. Visitors like to see who represents the law firm and it's nice to get a sneak peak of the office too (interior or exterior). Are your calls to action really clear – is it clear that for them to progress they need to call or email you?
7. Keep it up to date.
Copyright 2012. Last article April 2013. Come to our next event on 24 March 2017! If your website looks dated, so do you. Keep content fresh.
7.5. Be compliant.
I'll call this a half point because, unlike the others, it's not a particularly fun part of website design. However, it is an essential one. For solicitors in England and Wales, there is key information that must be on your website according to The Law Society and SRA. "Authorised and regulated by the Solicitors Regulation Authority". A firm's registered/licensed name and number. And from December 2018 you need to ensure you have complied with the SRA's new Price Transparency rules if you provide certain legal services to individuals.
As a lawyer you have to juggle many things, so it is important your website constantly works hard for you 24/7, providing you with an open door to a whole new set of clients and referrers. Your website is one of the most effective tools you can use to build your personal brand so that you become the go-to person on legal matters in your area of law. Make sure it is working effectively, so that you can spend more time with clients and earning fees.
I provide a free 30 minute telephone consultation to assess your law firms website. Please feel free to contact me on 0118 380 5980 or email rachel [at] orionlegalmarketing [dot] co [dot] uk or visit https://www.orionlegalmarketing.co.uk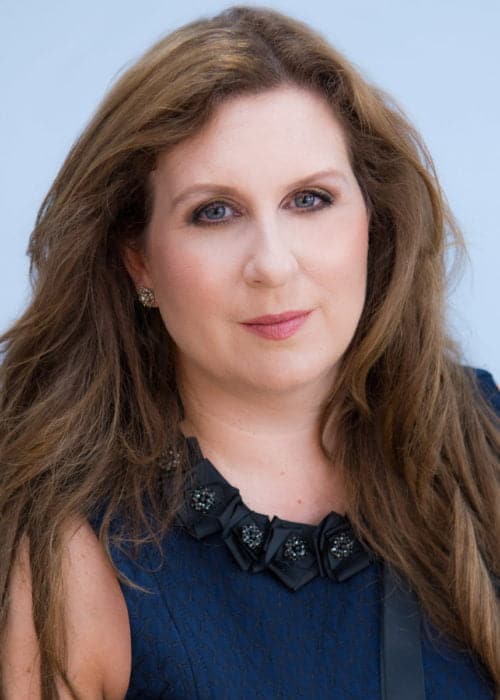 Until 2015, Rachel was a practising Solicitor with more than 15 years' PQE gained at both large city firms and smaller regional practices, overseeing much of the wider Business Development work that was undertaken at each firm.
Rachel left practice and now has her own business, assisted by a team of marketing experts, Orion Legal Marketing, which offers sole Practitioners and law firms a comprehensive, insightful, outsourced and flexible Marketing and Business Development service.